Tafelaufsätze - Centrepieces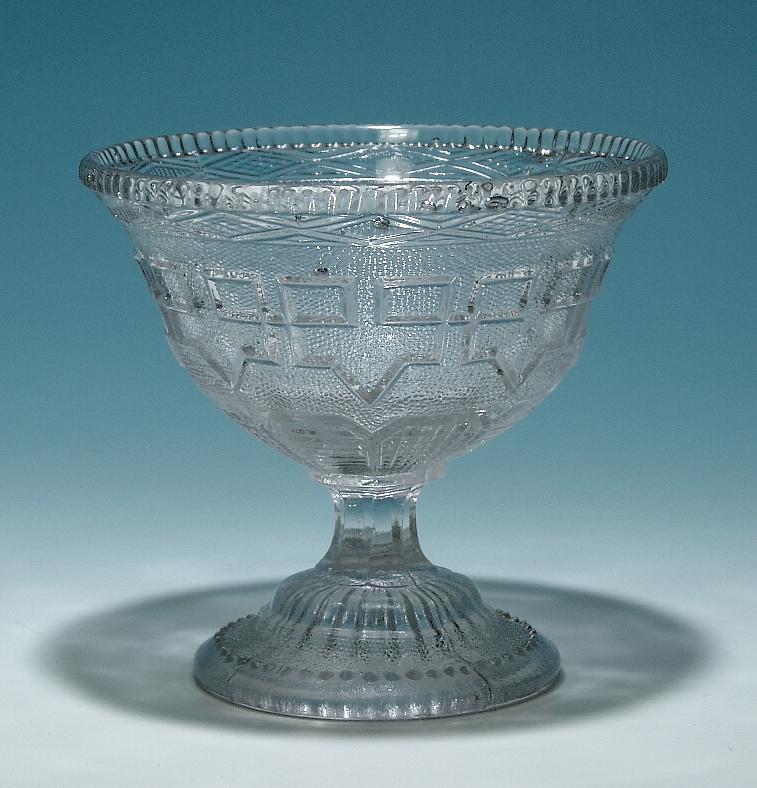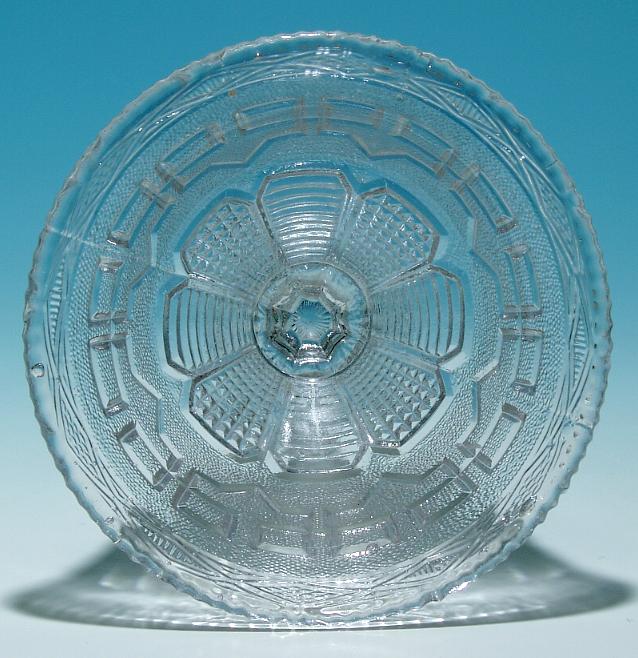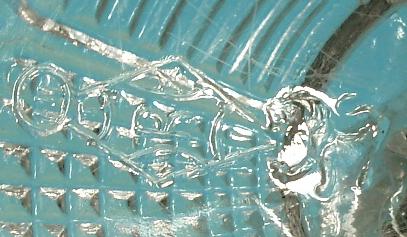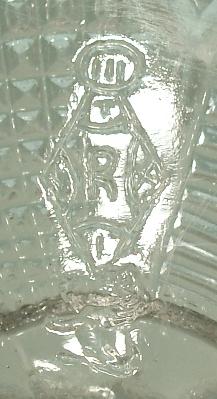 Nummer / Number:
09541
Zuschreibung /Attribution:
England Greener vor 1885
Serienname:
Herstellerkennzeichnung / Maker´s number:
Motiv / Pattern:
Form / Shape:
Farbe / Color:
Höhe / Height in cm :
Ø in cm:
Pressmarke:
Pressglas-Korrespondenz:
Anmerkungen / Annotations:
Farbloses in vierteilige Form gepresst. Höhe 12 cm. Durchmesser 13,5 cm. 424 Gramm. Geschlossene Luftblase im Fußrand. Lozenge mark 1842-1867 und nach Löwe mit fünfzackigem Stern (vor 1885). Statt Rd nur R. Year: T. und Parcel: I.



Clear pressed glass. Height 12 cm, diameter 13,5 cm. 424 gr. Closed air bubble in the foot rim. Lozenge mark 1842-1867 and lion mark with five pointed star (before 1885). Instead of Rd just R. Year: T. and Parcel: I. Month and day (possibly x) hard to read.